ABOUT US
Astrologer Jayanta Bhattacharyya
The Best Astrologer in Kolkata
Mr. Bhattacharyya as a best astrologer in Kolkata gives accurate horoscope reading, perfect astrological remedies, and on-time solutions. His solution is cost-effective also, as he generally does not recommend gemstones unless feels it to be absolutely essential. People seeking his advice, live their best lives full of joy, prosperity, peace and happiness. For all these notable qualities people accept him as the most trusted and the best astrologer of India.   

SERVICES WE OFFER
We Provide the Best and Genuine Astrological Services and Allied Services in Kolkata
Soahamparivar – A Place of the Best Astrologer in Kolkata
The owner of Soahamparivar, astrologer Jayanta Bhattacharyya is the best astrologer in Kolkata and he has been in the domain for years. He is a person of repute and he bags vast knowledge not only in Astrology but also in Vastu and Tantra. The way Mr. Bhattacharyya famous astrologer in west bengal offers offline and online astrology consultations and approaches to solve your problems, makes him the famous in the astrologer's community in Kolkata, West Bengal. People, who are in search of a good astrologer in Kolkata, West Bengal, do contact good astrologer in West Bengal Jayanta Bhattacharyya. He is just a phone call away.
Consult with the Top Astrologer in Kolkata for Personalized Remedies
Astrologer Jayanta Bhattacharyya genuine astrologer in West Bengal is highly known for his accurate prediction, in-depth birth chart analysis, highly effective, and personalized astrological remedies. His friendly approach and eagerness to listen to his clients patiently, double his popularity and demand in Kolkata and West Bengal also. He is widely known as one of the top astrologer in west bengal and good online astrology consultation in India also.
Book an Appointment with the Best Astrologer in Kolkata for Offline & Online Consultation
Whether it is an issue related to business, personal life, love life, married life, career, workplace, malefic planet, etc., call the best astrologer in West Bengal – Astrologer Jayanta Bhattacharyya for reasonable and reliable astrological solutions without a second thought.
He offers both offline and online astrological consultation. If you want to consult with Astrologer Jayanta online, then you can book your appointment with a few clicks.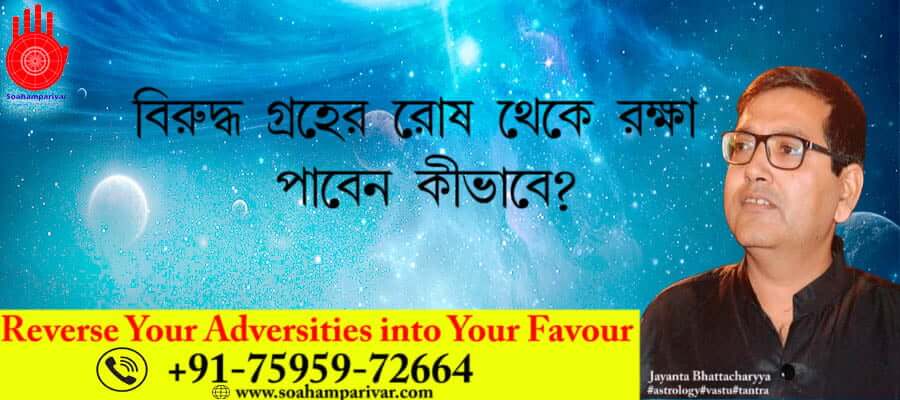 Why Choose Mr. Jayanta Bhattacharyya as a Genuine Astrologer in Kolkata
Soahamparivar is a place where you get all kinds of astrological, Vastu (commercial and residential), Astro-Vastu, and Tantric consolations and remedies under one roof with full privacy and transparency at a reasonable price.
Specialties that make Soahamparivar a bright star in the domain of astrology are:
The full team of Soahamparivar and specially the famous astrologer Mr. Jayanta Bhattacharyya is known for flawless and excellent astrological prediction regardless of fields (family dispute, marriage issues, career, love life, education, health, and so on).
Soahamparivar is highly known for various life changing online pujas and hawans all across the India.
Being the top and famous astrologer in Kolkata, they provide student and education astrology solutions also.
Consult with a Genuine Online Astrologer in Kolkata for Life Changing Pujas
Do you want an expert advice to get your ex back or get rid of evil Drishti or Dosha of malefic planets (Shani, Mangal, or Rahu)?
Are you looking for an effective life problem remedy from the best tantrik in Kolkata?
Call Astrologer Jayanta Bhattacharyya, a genuine astrologer in Kolkata with specialized knowledge in Astrology, Vastu, Astro-Vastu, and Tantra.
Personalized FAQ about Astrology
ONLINE PUJAS AND OTHER LIFE RELATED SOLUTIONS
Astrologer Jayanta Bhattacharyya
OTHER SPECIALITIES OF
Astrologer Jayanta Bhattacharyya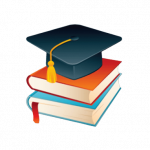 Student & Education Astrology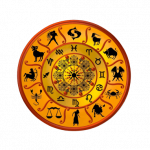 Horoscope Consultation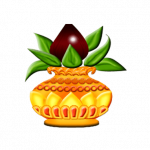 Hawan and Puja
GOOGLE REVIEWS
What Clients Think About Us
Rahu Dasha can pacify malefic effects but, the "Rahu" shadow planet is responsible for our desire, mental happiness, abi...