Get Commercial Vastu Shastra Consultation Expert in Kolkata – Astrologer Jayanta Bhattacharyya O

ffice Vastu Expert
A commercial vastu shastra consultation expert make commercial building turns everything into positive outcomes. Whether it is to keep the flow of positivity in your office or business, and to continue the trail of wealth, profit and success: – you can achieve them all if your office is built abiding by the rules of the Science of Architecture – Vastu Shastra. It is not a magic spell or a miracle, but a truth that you can observe if you consult with an experienced and genuine commercial Vastu specialist in the time of constructing your commercial building.
Astrologer Jayanta Bhattacharyya, a renowned and reliable commercial Vastu consultant in Kolkata has been in the realm for years as a provider of commercial vastu services. His excellent knowledge in commercial Vastu Shastra and understanding of every single detail under the magnifier of Vastu Shastra has helped hundreds of thousands of clients to achieve the success they desired for.  If you are looking for commercial Vastu assistance in Kolkata before the construction of your office, clinic, institution, hotel, to name a few, Vastu consultant or commercial vastu services in kolkata, Jayanta Bhattacharyya is just one call away.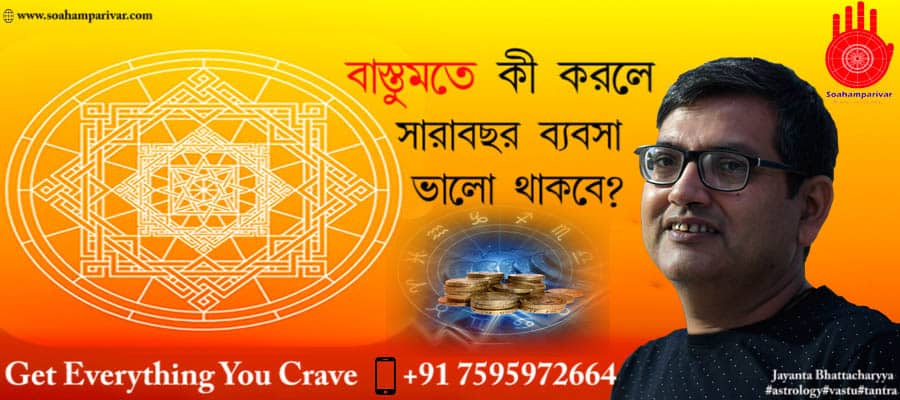 Beyond any shadow of doubts, the demand for commercial Vastu consultation or office vastu service is increasing in leaps and bounds. Every businessman to the business house regardless of niche wants to fly high and kiss the peak of success as quick off the mark. Besides the business strategies and abundant fund, the Vastu rules play an important role to achieve commercial success so find commercial vastu services near me. Whether it is a commercial building or your office; if it is constructed according to Vastu disciplines, it magnets positivity in your workplace and increases the level of productivity rapidity.  Let office vastu expert near me or us have a look at the benefits of commercial Vastu rules if you follow it during construction,
Positivity at the working ambiance as well as in the mind and thinking of your workers said by

office vastu expert in kolkata

You will find a bond between your workers and higher authority due to the positive impact of Vastu-complaint office or any other kind of workplace. The stronger the bond is the greater you will get productivity at your business place.
The more your business will have productivity the more you can earn profit in less downtime
Good impact on the morale of workers as well as employers
A long list of satisfied, returning, and loyal customers
Great rate of success with quick turnaround
Thus, if you are thinking of building, purchasing, or renting a commercial space (be it an office, shop, hotel, café, institution, clinic, hospital, etc) then it is better to check the Vastu report of the plot before you move on. Astrologer Jayanta Bhattacharyya is always eager to help people with the best commercial Vastu consultation or office vastu consultant in kolkata at the most reasonable price. He is a person of friendly nature and a patient mind-set. Hence, he listens to the problems of each of his clients with full focus and comes up with the best commercial Vastu consultation that is infinite to attract success.
Commercial Vastu Expert in Kolkata for Reconstructing Units
Commercial Vastu consultation by Astrologer Jayanta Bhattacharya is not limited to new offices, shops, hotels, and other commercial buildings. Persons, who are thinking of reconstructing their commercial building according to Vastu disciplines, can contact Mr. Jayanta Bhattacharyya for an effective and result-driven Vastu consultation. Mr. Jayanta Bhattacharyya is widely known for offering high-quality and authentic Vastu consultation and his reasonable service charges. He offers Vastu consultation that includes the least demolition. He commercial vastu expert in kolkata always takes the way to help his clients that is easy but effective.
Anyone who is looking for commercial Vastu tips and suggestions during, before, or after construction, feel free to contact Astrologer Jayanta Bhattacharyya. He is always ready to assist his clients with his real-time experience and wants his clients to reach the ladder of success with the step-by-step implementation of Vastu guidelines.
Kolkata's Expert Office Vastu Consultancy Service
Whether you have a new project in mind or want to modify your existing office, store, mall, hospital, café, etc, give a call to the best commercial Vastu consultant in Kolkata, Mr. Jayanta Bhattacharyya. He always comes up with the best Vastu remedies that you can gain the utmost from his consultation. Get ready to be benefited in your business. Go search commercial vastu services near me in google today.