When gemstones are effective?
You will hear a lot of people suffering due to bad luck and taking gemstones as a remedy. Saying "I have lost so much money on gemstones. But nothing has worked, only a lot of money has been wasted ". You will hear in someone's claim "No stone was left unturned; I took those from renowned jewelers …. those cost a few lacks of rupees. But did not work, now I left everything ".
I have heard many such things in my astrological journey over 22 years. Although an astrological scripture mentions the effectiveness of gems as a remedy, there are many people who did not get the slightest benefit even after the precious stone. But what might be the reason? Let's find out the real answer regarding the above matter.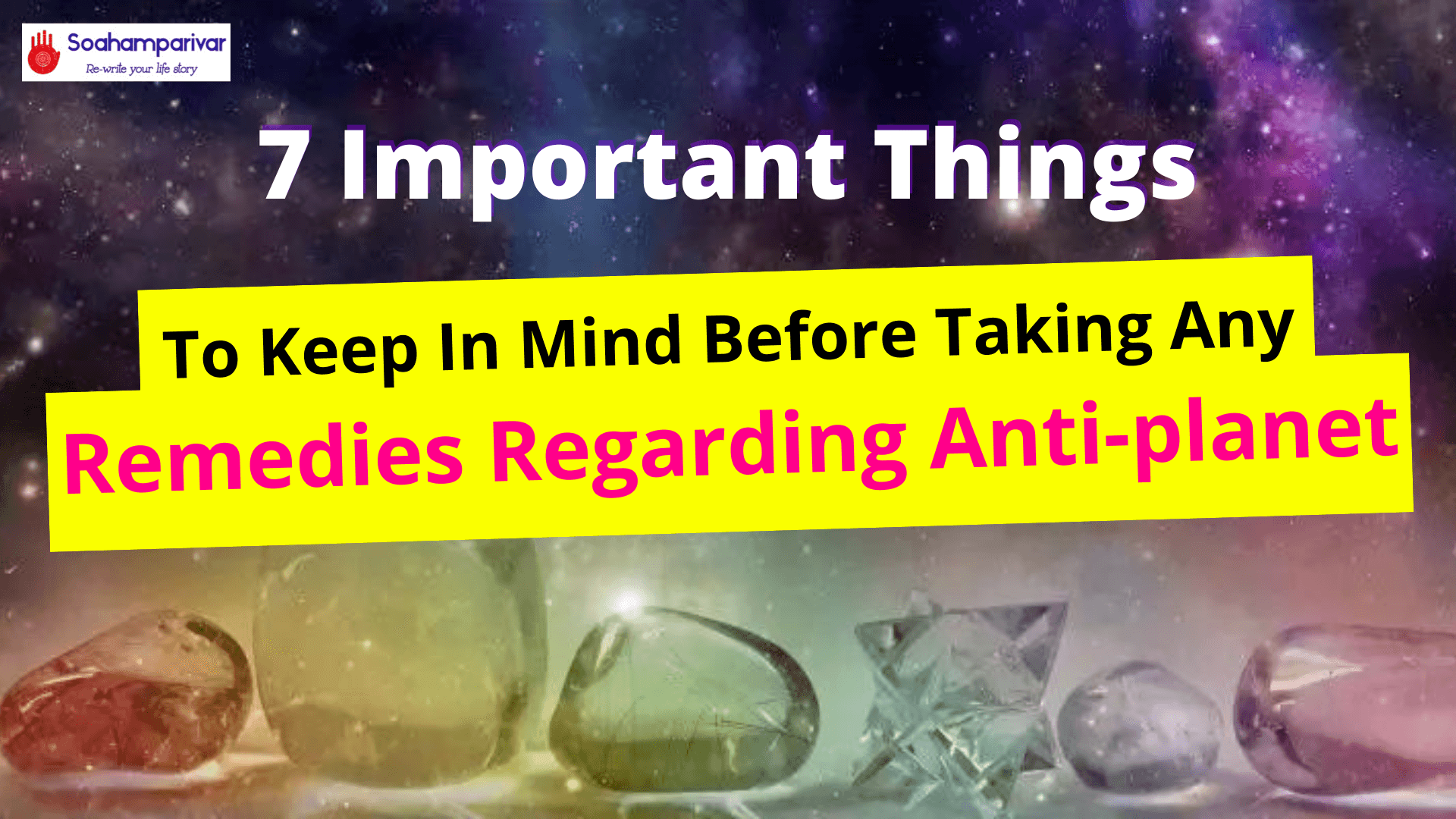 7 important things to keep in mind before taking any remedies (remedial gemstones) regarding any anti-planet.
There are some important things to keep in mind before taking any remedies regarding the anti-planet. The following are the things to keep in mind.
 There is no benefit  taking the planetary gems during the time of the Karmafal. In this case, the worship of gods and goddesses, prayers, meditation, mental, physical restraint can be effective to some extent.

If Bhagyabhav (9th House) is not strong and unless strong Jupiter's influence is in the birth chart. Gems will not be able to give any planetary good results.

Conflicting planetary gems can cause adverse reactions.

Date and  Nakshatra moments are very important for taking remedial gems.

I have found in my personal experience that it is better to eat vegetarian food instead of non-vegetarian food. While taking some planetary gems. Of course, it is better to determine it by looking at the birth planet insertion.

Every precious gemstone or semi-precious stone should be refined (sodhon).

The weight of the planetary gem should be decided as per the strength of the planet in the birth chart.
If you really want taking any gemstones remedies regarding anti-planet to solve your problem. Find us on google map as Best Astrologer in Kolkata.